---
Say Goodbye To Neck Pain, Headaches, Stiffness, Knots & Much More!
The Dual Pressure Point Neck Massager by Handymassage™ is a unique handheld manual massager that allows you to access pressure points to target specific pain areas in the body. Pressing on these pressure points can help eliminate neck pain, tension, stiffness, knots, and muscle soreness.
It features two soft yet firm silicone balls that can help loosen up the tense muscle and knots by focusing on the main pressure trigger points.
Relieve Neck, Back, & Shoulder Pain 
The dual pressure point massager relieves pain by applying direct pressure and massaging the trigger points at your neck, back and shoulders. It massages, squeezes, and kneads away all tension and pain.
Massage therapy can reduce fatigue and improve sleep. You can press, squeeze, and knead to release tight, stiff, and aching muscles.
Massage Away Headaches And Migraines 
The Dual Pressure Point Massager by Handymassage™ effectively helps reduce pain from headaches and migraines by softly massaging the pressure points at your desired pace which causes the knots to be released and helps promote new blood flow.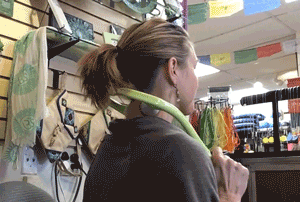 Increase Blood Flow Circulation To Brain And Body 
Massaging the neck can help alleviate headaches by releasing tension and helping blood flow through congested areas. The release of this same pressure causes new blood to flow in. When done to the body this helps alleviate sore muscles, relieves tension and fatigue.
Customize Massage Intensity 
By utilizing the convenient and ergonomic handles, you can fully control every aspect of your massage treatment, thus achieving unparalleled results. Control the pace, direction, and intensity. Feel refreshed and relaxed after just five minutes of treatment.
Give Your Legs And Feet The Massage They Deserve 
Foot pain after a long day of walking can be unbearable. Most massagers on the market just don't apply the right amount of pressure to provide relief. You no longer need to tease your feet and can apply as much pressure as they need to get the kind of relief you are looking for.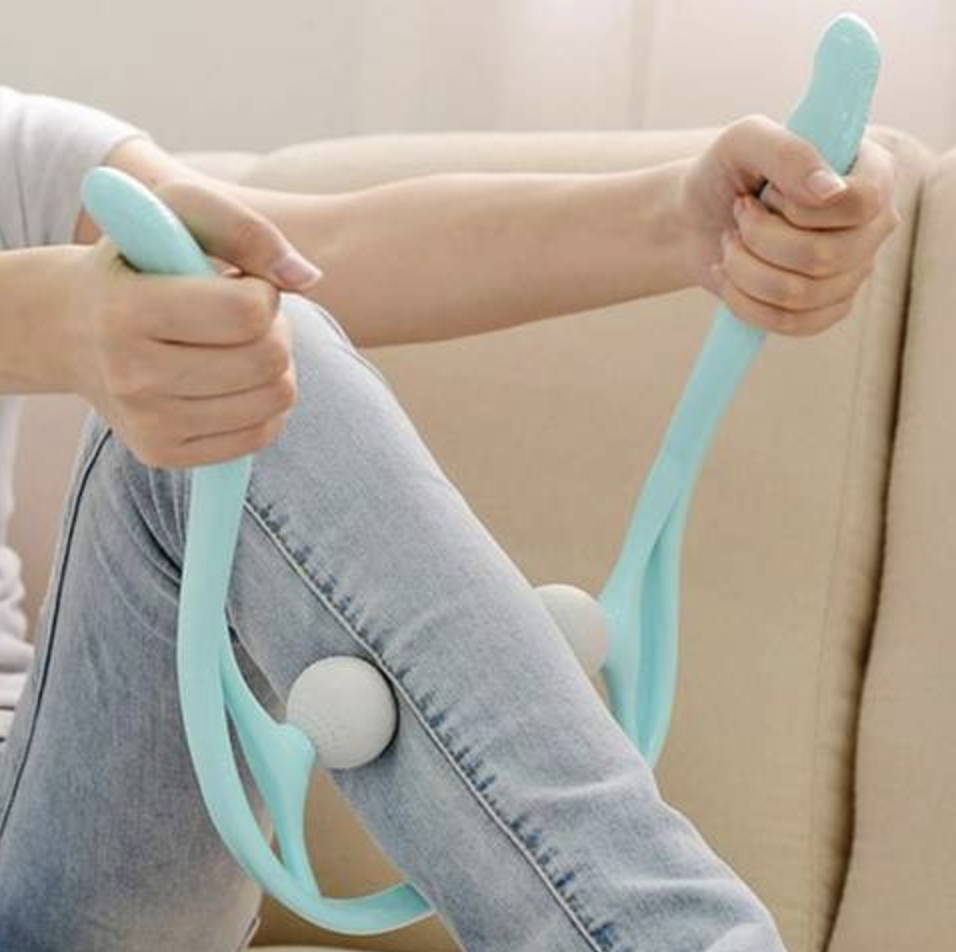 With this massager, you can give yourself a vigorous and deep massage at home, in your office or school, or while being on the road. Slender and lightweight, you can easily stow it away in your bag, suitcase, knapsack, glove box, drawers, etc. for easy storage.
A quick 5-minutes of daily usage has shown improvement in releasing your fatigue, feeling refreshed and feeling relaxed after just five minutes of treatment.
The Vispeaker™ has a 6 hour battery life, and it only takes 1 hr about to fully charge
Your neighbour will probably hear and feel the music under their feet. Who knows they might like it :)
Yes! You can use it with any device that has bluetooth capabilities.
We deliver from several fulfillment centers across the italy, so you can get your order in no time!
Everyone loves their money but  if it's not for you, send it back within 30 days for a quick, no-hassle refund.
Yes we do! And it's completely free. No added charge.
It comes with 1 Vispeaker™, 1 Type-C Charging cable, 1 Lanyard, 1 silicone suction cup, 1 extra sticky pad, and the instruction manual.
The sticky pads are reusable. Just wipe it down with a wet finger or damp cloth and it will stick good as now.